Mexican Dream Herb Dried Organic US Grown – Calea Zacatechichi
Mexican Dream Herb Dried Organic leaf from our nursery is grown in the USA. This plant leaf is native to Mexico and the South East US. It has been used to induce lucid dreams. It has a rich scent that is unique to this leaf. It can be placed under the pillow, burned as incense, brewed with water.
What is Calea Zacatechichi?
Calea Zacatechichi, with its common name, Mexican Dream Herb it is no surprise that this plant has been used traditionally to intensify dreams during sleep states. For centuries, the herb has been used by native Mexicans for divination and the inducement of lucid dreaming. The Chontal Indians are known to use Calea zacatechichi to obtain divinatory messages during dreaming. It is considered a healing plant in general and is known by many tribes as 'Leaf of God' for its ability to clear the senses as well as induce visions in dreams.
What is Mexican Dream Herb's Natural Habitat?
Calea zacatechichi is a flowering shrub native to North America and is mostly found growing in Oaxaca, Mexico. It belongs to the composite family and Calea genus. It has many characteristics that make it stand out. It has slender branches with oviform and opposite leaves. When it grows in the wild, this shrub grows rapidly into a thick bush, and can grow to a height up to 3 meters. The leaves of the shrub are oval in shape, have serrated edges, and curl. Young leaves tend to have a brilliant green color on the topside and are more violet on the bottom of the leaf. Another outstanding feature of the shrub is that in proper lighting it is luminescent. Analysis of the herb has reported an existence of certain chemical compounds including flavones, acacetin and the sesquiterpine's lactone, germacranolides, caleochromanes and caleicines. The latter two are considered the most active and responsible for the effects of the herb on sleep.
Our Mexican Dream Herb is grown organically on our nursery here in the United States of America. This wonderful plant grows extremely well in our controlled environment and will overgrow.
How to Pollinate Mexican Dream Herb
You can pollinate Mexican Dream Herb by hand. However the common practice is to allow the local insects to help you out. Bees and other insects will fly from flower to flower and pollinate each flower as they are entranced by the scent the flowers put out into the field.
How long should I expect Shipping to take?
All Kratom leaf will only ship out Monday – Wednesday. Customers can select either 2 -day Priority USPS Mail or expedited Shipping. Our friendly staff members will ship out your normally by 2 pm. Each order will receive a notification and tracking number once the order goes out. Before contacting our staff we recommend that you check your email and spam filter encase you might have missed us. Our staff can be reached at our Email us. A member of our helpful staff would be more than happy to talk with you anytime.
What happens if there is an issue with you order?
We guarantee to get to your leaf to your door healthy and green. But, sometimes things can happen. If there is ever an issue with your order please contact our team immediately. We ask that you  email us at kozykratom@gmail.com it is helpful if you also include a photo of the situation. Our helpful staff will try to respond within the hour.
---
Kratom Watchdog Android & IOS
Have you heard of the Kratom Watchdog app? Kratom Watchdog is a kratom social network built from the ground up by one of the founding member of the non-profit American Kratom Association (AKA). A booming social community with a focus on kratom advocacy. Kratom Watchdog is the oldest kratom social media platform online. With over 400 videos and over 200,000 photo's from our own kratom Nursery. And 7,000 members we have a very strong growers community that are always willing to help. Kratom Watchdog is available on Android, IOS, and at kratomwatchdog.com. We are a small self funded development studio. If you would like to donate to the development of the platform we would appreciate it. Thank you for your continued support.



---
The NFC Project – Help Document US Kratom (Free NFC)
The NFC Project – Our goal is to merge tech with kratom to document every single aspect of these amazing trees. We are happy to announce our kratom documentation program the "NFC Project". This projects is a step forward in  kratom documentation.
On Kratom Watchdog we are working to document our kratom nursery. We upload every single interaction from our staff has with our American kratom nursery.  Tracking how much & how often we water or fertilize. Our system then records up to the minute weather conditions using weather API's.  When working with the nursery, staff will also take photos or video with the plants. Collected information is uploaded to the corresponding trees specific profile page on the Kratom Watchdog app.
If you would like to apply to be a part in this project you can here. Or you can contact us here.
---
3D Drone Mapping American Kratom Nursery's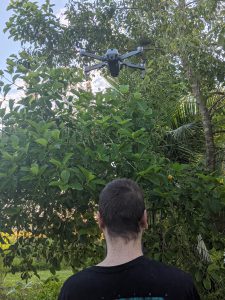 Taking to the sky! Utilizing drones, we are able to document our American kratom nursery's from a different angle.  These drones are able to 3D map our kratom nursery using a technology called LIDAR. Applying these 3D models into our Kratom Avatar Chat Kynto. Our goal is to map out our entire nursery and insert the nursery into the world for users to interact with these trees. Allowing them to take guided or self guided tours. The cool part, is that we can then translate that information into virtual reality (VR). Available on the PlayStation VR, Oculus Platforms, and Google Cardboard.
We will be opening up our tools and software to allow other nurseries and growers to map out their kratom nursery. Interested in having us out to document your nursery? Contact us here or contact us on the Kratom Watchdog app.
| | |
| --- | --- |
| Weight | g |
| Amount weight | 100g, 10g, 30g, 500g |